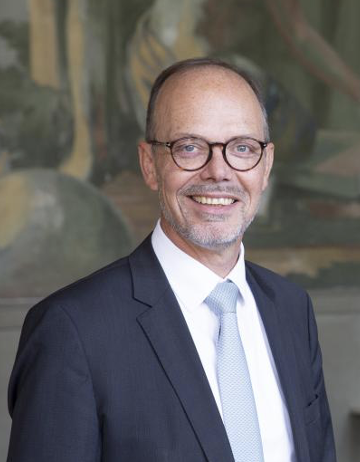 Antoine Geissbuhler
Chair of Governing Board / Managing Director
Vice-Rector
University of Geneva
Biography
Prof. Antoine Geissbuhler is the Chair of the gdhub Governing Board, and Managing Director of the gdhub.
A trained internal medicine physician, Antoine Geissbuhler specialized in medical informatics at Vanderbilt University. Since 1999, he has directed the chair in medical informatics at the University of Geneva's Faculty of Medicine, the UNESCO chair in digital medical education, and the e-health and telemedicine service of the Geneva University Hospitals (HUG), a recognized WHO partner. As president of the Health On the Net foundation, he works to promote the quality of medical information on the Internet. Past president of the International Medical Informatics Association, he is interested in the potential of digital tools for the overall development of health systems. Professor and former Vice Dean of the University of Geneva's Faculty of Medicine in charge of humanitarian and international medicine, he is the senior physician of the e-health and telemedicine service of the Geneva University Hospitals (HUG) and in charge of the HUG's center for innovation.
 His research focuses on creation of new IT tools targeting improvement in the quality and efficiency of processes of care. His research is applied at the local level in the Geneva healthcare system, at the national level for the implementation of the Swiss e-health strategy, and at the international level with projects such as RAFT, a major telemedicine network that connects hundreds of healthcare professionals in 20 countries in Africa, Asia, and Latin America.
Antoine Geissbuhler became Vice-Rector of the University of Geneva in 2019 and is in charge of the University's digital strategy as well as innovation.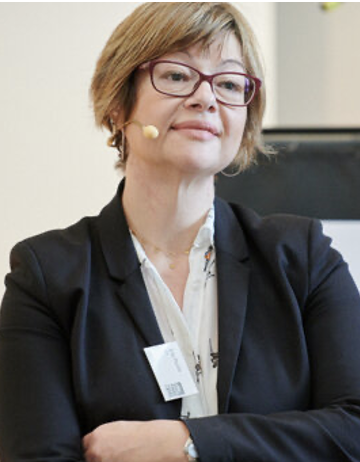 Erika Placella
Governing Board member
Head Global Program Health
Swiss Agency of Development and Cooperation
Biography
Erika Placella received her Master degree in History of Medicine at the University of Geneva. She completed her education with a specialization in Public Health and various additional trainings, including at Johns Hopkins Bloomberg School of Public Health and ICRC/WHO.
Erika Placella has over 18 years of experience in public health and global health. She is currently Deputy Head of the Global Program Health of the Swiss Agency for Development and Cooperation (SDC).
Before joining the SDC, Ms Placella worked for various medical and public health organisations in Africa, Asia and the Middle East, in the field of zoonoses, sexual, reproductive and child health, food security/safety and NCDs (including mental health).
Ms Placella has a thorough understanding and knowledge of health trends, health reforms, health systems and related challenges, with a focus on primary healthcare and prevention and control of major NCDs, in Africa, Asia, and Eastern Europe and Central Asia.
As Head of the SDC Global Program Health, Ms Placella leads the development of global initiatives aiming at contributing to major health challenges, including global health governance issues. She has amongst  others recently developed a new program aiming at fostering dialogue and collaboration on health along the new Silk Roads, as well as reflection on innovative partnerships to improve the access to NCDs products and technologies.
Ms Placella also provides health policy and policy influencing guidance and contributes to positioning the SDC/Switzerland in global health debates.
Alain Gervaix
Governing Board member
Director Dpt. of Woman, Child and Adolescent
Geneva University Hospitals
Biography
Alain Gervaix obtained his MD degree from the University of Geneva, and specialized in Pediatrics, Infectious Diseases and Pediatric Emergency Medicine (PEM). After a postdoctoral research fellowship at UCSD, San Diego, USA, he came back to Geneva as the head of the PEM in 1997 and since 2017 as the Director of the Department of Women, Children and Adolescents. A. Gervaix is full professor at the University of Geneva and former Vice Dean for humanitarian and international affairs (2011-2017) at the Faculty of Medicine. He is involved in teaching, clinical research and medical innovation activities. He is the author of more than 220 scientific publications.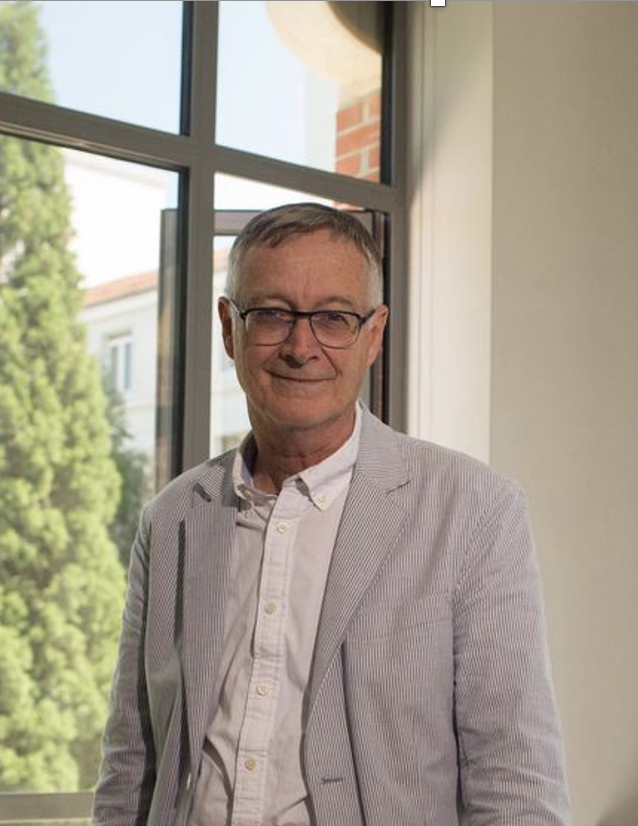 Antoine Flahault
Governing Board member
Director Institute of Global Health
University of Geneva
Biography
Antoine Flahault MD, PhD in biomathematics. He was appointed as full professor of public health in 2002. He was the founding director of the French School of Public Health (EHESP, Rennes, 2007-2012), co-director of Centre Virchow-Villermé for Public Health Paris-Berlin (Université Descartes, Sorbonne Paris Cité), co-director of the European Academic Global Health Alliance (EAGHA),and  president of the Agency for Public Health Education Accreditation (APHEA).
He conducted  research in mathematical modelling of communicable diseases, chaired the WHO collaborative centre for electronic disease surveillance, and coordinated research on Chikungunya in Indian Ocean (Inserm Prize, 2006; was scientific curator of a large exhibition Epidemik, la Cité des Sciences et de l'Industrie (Paris, Rio and Sao Paulo)). In January 2014, he was appointed as professor of public health at School of Medicine, University of Geneva where he is the founding director of the Institute of Global Health. He was elected corresponding member at Académie Nationale de Médecine (Paris). In January 2014, he had more than 235 scientific publication referenced in Medline.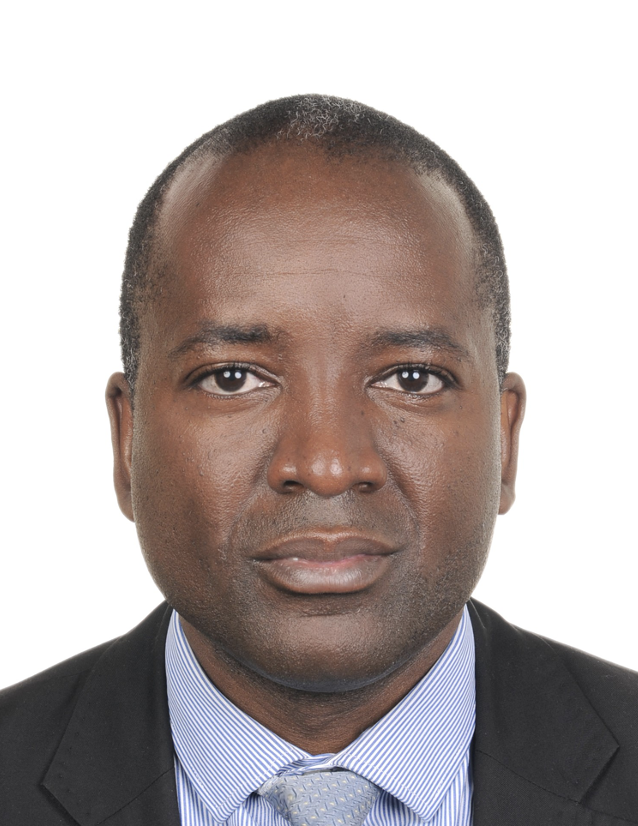 Derrick Muneene
Governing Board member
Unit Head, DH Capacity Building & Collaboration
World Health Organization
Biography
Mr. Derrick Muneene is the Unit Head of the Capacity Building and Collaboration Team of the Digital Health and Innovation Department at WHO Headquarters, Geneva. He has 22 years of progressive experience in public health informatics, digital health literacy, digital health capacity building and project management. His background is in computer science and public health, with two masters degrees in information systems management and public health policy, along with various project management certifications such as PRINCE2 and project+. Previously, he served as mHealth and eHealth technical officer for the WHO regional office for Africa where he supported 47 countries with the adoption of eHealth strategies and eHealth solutions. Before this, he served with the US Centers for Disease Control and Prevention as acting branch chief for Health Informatics and Health Systems Analysts / Health Applications Manager.
Mr. Muneene is a dynamic and visionary digital health expert. His key focus areas in the field of digital health include digital health curricula, digital health policy, scalability, regulations and services, including telehealth, electronic health records, capacity building and digital health standards. He has been pivotal in the creation of digital health learning products and competency frameworks. He has supported several countries in setting up digital health strategies, solutions and services, including smartcard based solutions, multi-tiered software architectures, data standards and interoperability, competence based frameworks for health workforce and digital health maturity models.
Garrett Mehl
Governing Board member
Unit Head, DH Capacity Building & Collaboration
World Health Organization
Biography
Dr. Garrett Mehl is the Unit Head of Digital Health Technology in the Digital Health and Innovation Department of the World Health Organization in Switzerland and leads work related to digital health and innovations. His current work focuses on supporting the generation and synthesis of evidence related to digital health, developing evidence-based Guidelines and implementation guidance for governments, establishing standards-based content for digital systems, and facilitating evaluation efforts that promote scale and wide-scale adoption of digital and other innovations. Prior to joining DHI, Dr. Mehl coordinated the research and evaluation work on digital health and innovations in the Department of Reproductive Health and Research and HRP Special Programme, and research on adolescents in the WHO Department of Child and Adolescent Health; and worked on the development of the WHO Framework Convention on Tobacco Control.
Board of Advisors and External Experts
Claudia Juech
Vice President of Data and Society
Patrick J. Govern Foundation
Biography
Claudia Juech is the Vice President of Data and Society at the Patrick J. McGovern Foundation.
Claudia is a forward-looking strategist, pragmatic optimist, and a builder of programs and organizations. Her career has been all about using data for decision making – first in the financial sector in Germany and more recently at the Rockefeller Foundation, where she and her team used foresight approaches and innovation methodologies to identify the most promising ideas that could be shaped into the next $100M initiative. 
Before she joined PJMF, Claudia established and led the Cloudera Foundation in Silicon Valley as its founding CEO. Based on conversations with 300 nonprofit organizations, she pioneered a foundation model designed to deliver the key elements nonprofits need to use data effectively: appropriate funding in combination with direct access to technology, data expertise, and long-term technical support.  Her work is guided by a clear focus on data-use cases where the resulting insights will advance action and lead to progress on societal challenges – from gender violence to child mortality. She believes that for civil society and nonprofit organizations to be successful they can't pass on the opportunities new data tools have to offer. And to realize that potential, nonprofits need to move toward treating the use of data as an organizational competency. 
Claudia advises organizations and consortiums worldwide. She is a member of the World Economic Forum's Trustworthy Data Initiative, GovLab's Global Advisory Group, Radiant Earth Foundation's Board of Directors, and 100Kin10's Strategic Advisory Committee. She brings a global perspective, always mindful of how the use of data and AI will affect vulnerable and marginalized populations and how their voices and rights need to be reflected in the design and decision-making processes to harness the positive potential of those approaches.
She has a degree in information science from Cologne University of Applied Sciences and an International MBA from the University of Cologne.
Prof. Cheick-Oumar Bagayoko
Biography
Caroline Perrin is the Executive Director of the GDHUB.
Prior to joining the GDHUB she gained over 10 years of experience in managing digital health projects and multi-stakeholder partnerships with a focus on the design, development, deployment, and evaluation of innovative health informatics solutions to strengthen health systems.
She is a PMP-certified project manager and holds a Bachelor in business administration (information management) from Odisee in Brussels, a Master in Management of Information Systems and Service Sciences, and a PhD in global health from the University of Geneva.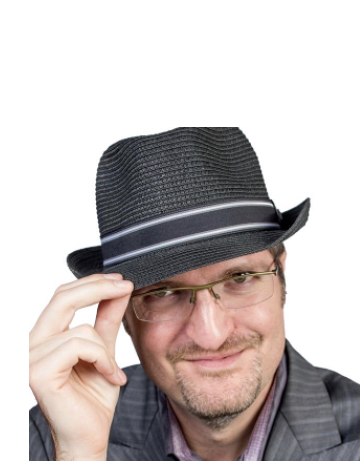 Dykki Settle
Chief Digital Officer
PATH
Biography
Dykki Settle has 30 years of experience in leadership and development of digital technology, data systems, and their enabling environments in more than 20 countries and global organizations. Mr. Settle is currently PATH's Chief Digital Officer and Co-Lead of PATH's Center of Digital and Data Excellence, setting digital transformation strategy for the organization and leading over 100 staff to deliver an unparalleled global portfolio of digital and data projects and investments in countries around the world.
Mr. Settle also serves in several global technical leadership capacities.  He serves as a Commissioner on the Lancet/Financial Times 'Governing Health Futures 2030' Commission, co-Chair of the Transform Health coalition, as a Board member of the Digitally Connected Care Coalition, and Global Ambassador for Digital Health for the G20 Health and Development Partnership.
He also is co-founder and ex-officio Chair of the Board of Digital Square, the USAID/BMGF-funded PATH-led flagship global initiative for digital health supporting more than 40 implementing partners and over 35 digital health public goods used by almost every country in Africa, South Asia and Southeast Asia.
Biography
Lucas Scherdel is the Director of DayOne- Switzerland's leading digital health accelerator.
Lucas is a health expert who has worked across the globe in a diverse range of digital and strategic roles- from the largest single payer in the world, the UK's National Health Service, to the World Economic Forum's health and healthcare platform and both the European and Global Offices of the World Health Organization. In previous roles he pioneered an international innovation ecosystem approach to the transformation of health systems towards value-based healthcare. He has also worked with key decision makers to move the value-based healthcare, digital health and interoperability agendas forward, including governments and global initiatives such as ICHOM and the G20.
Lucas is an advocate for access to quality and universal health coverage and was the first ever non-medical National Co-Director of the health advocacy network, Medsin UK (now SfGH). He has been quoted by the press, including The Guardian and Forbes and has published in journals for institutions such as The Lancet Global Health, Brookings, WHO, The UNFCCC and the G20. He was recognised in the Forbes List 30 under 30 for his contributions towards healthcare in the Europe, Science and Healthcare Category in 2020.
Lucas holds a degree in Neuroscience and a Masters in Philosophy, Politics, and Economics of Health from University College London.
Biography
Antonio Gambardella is the Director of  Fongit, which he joined in 2014. He was previously the founding partner of a venture capital fund investing in technology, with headquarters in Switzerland, Italy and California. During this experience, he managed incubator activities for seed startups. Later, he made direct investments in innovative small-medium companies in Europe, with active roles in management and board of directors. Antonio holds a degree in Economics at Bocconi University in Milan (Italy) and he attended Singularity University in California.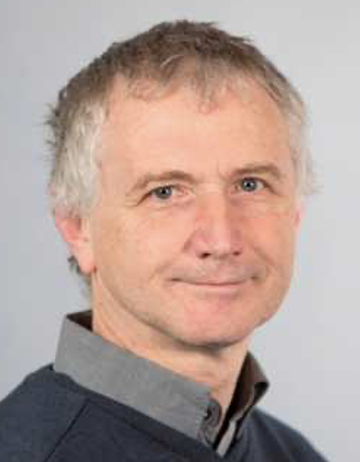 Dr. Eric Comte
Director
Geneva Health Forum
Biography
Eric Comte is a Medical doctor with a speciality in public health. He has worked for 18 years in humanitarian medical organizations, notably as the Medical Director for MSF (Doctors Without Borders) in Geneva from 2010 to 2014. He has worked mainly in the Caucasus and Africa, addressing issues related to refugees, tuberculosis and tropical diseases.
He is currently working at the Institute of Global Health in Geneva (University of Geneva) as Director of the Geneva Health Forum.
He is administrator of ASCRES (Association de Soutien aux Centres de Recherches, d'Enseignements et de Soins). ASCRES coordinates a research and training centre located in Cameroon that develops projects in partnership with local and international organisations. The main focuses are Wound care, Buruli, snake bite and gynaecological consultations (Female genital Schistosomiasis and cervical cancer).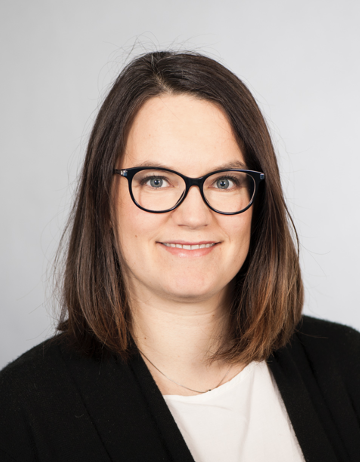 Biography
Dr. Caroline Perrin is the Executive Director of the GDHUB.
Prior to joining the GDHUB she gained over 10 years of experience in managing digital health projects and multi-stakeholder partnerships with a focus on the design, development, deployment, and evaluation of innovative health informatics solutions to strengthen health systems.
She is a PMP-certified project manager and holds a Bachelor in business administration (information management) from Odisee in Brussels, a Master in Management of Information Systems and Service Sciences, and a PhD in global health from the University of Geneva.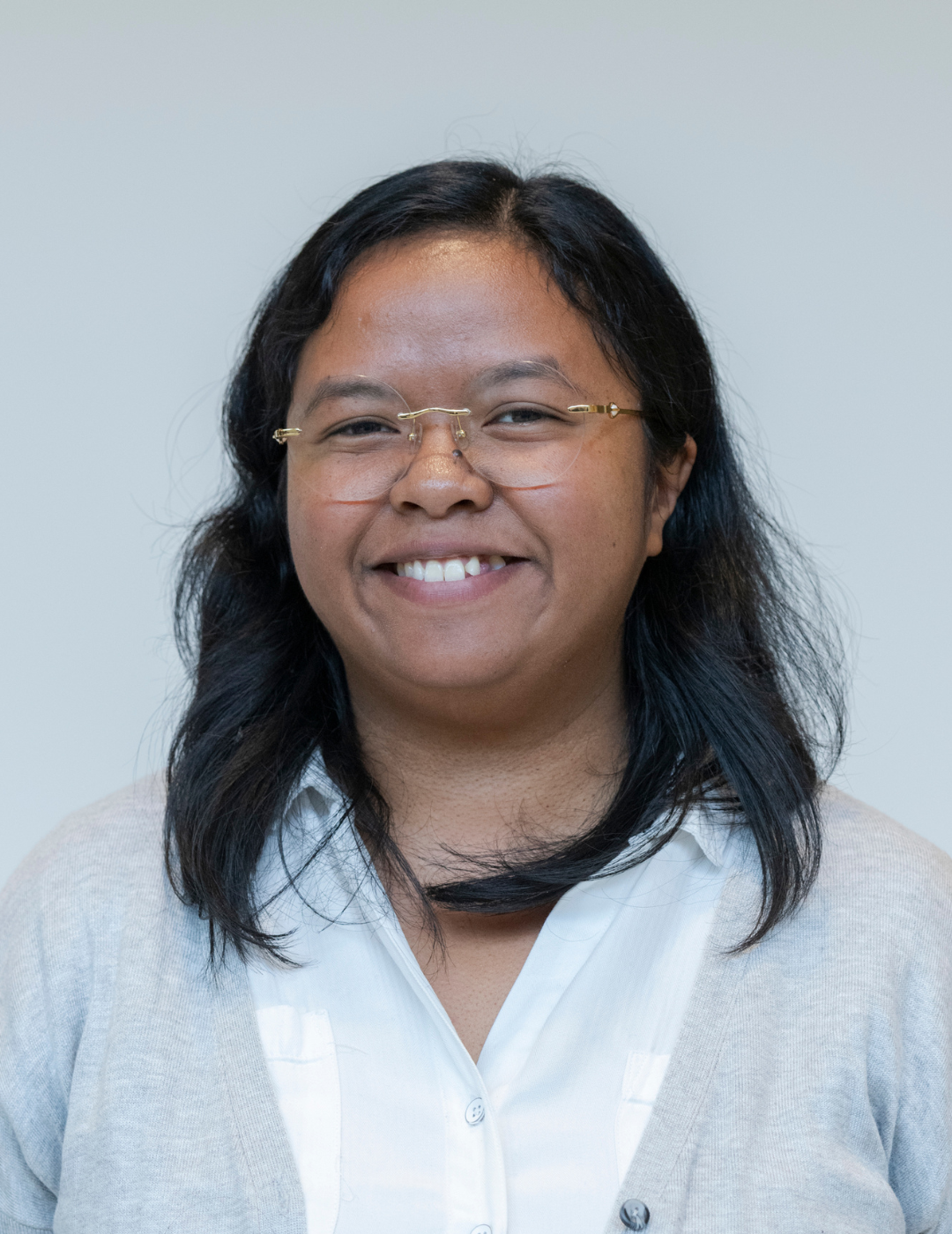 Biography
Originally from Madagascar, Mirana Randriambelonoro holds a Master degree in Communication Systems from EPFL and a PhD in Information Systems from the University of Geneva. She is part of the HI5Lab group (Health Informatics for Innovation, Integration, Implementation and Impact) at the University of Geneva. Her domain of expertise focuses on technology for behavior change, recommender systems, digital health, and digital transformation. Starting with novel smartphone-enabled social interfaces, she then successfully explored other domains, including patient simulators, augmented-reality rehabilitation devices, as well as voice-enabled interfaces. She also developed a 3D gamified medical record to educate and engage liver transplant children, as well as a multiplatform tele expertise software to de-isolate remote medical centers.  She actively contributed to the creation of the gdhub and is now leading the technological operations of the hub.
Biography
After achieving an initial training in internal medicine and a MD in cytokine immunology, Dr. Damien Dietrich specialized in digital health at Prof. Geissbühler's eHealth and Telemedicine Division (Geneva University Hospitals) and Prof. Flahault's Institute of Global Health (Geneva Faculty of Medicine) where he led and contributed to several eHealth projects. In parallel, he completed his Certificate of Advanced Studies in Medical Informatics and a post-graduate Diploma in Epidemiology. In May 2018, he was appointed Chief Medical Digital Officer at Hôpitaux Robert Schuman, Luxembourg, where he led the digital transformation of the hospital while heading the digitalisation department, including the IT division. In September 2020, he joined Swiss Medical Network as Chief Medical Information Officer and Secretary-General for medical affairs where he is focused on bridging the IT and medical worlds. He has been advising several eHealth initiatives and companies.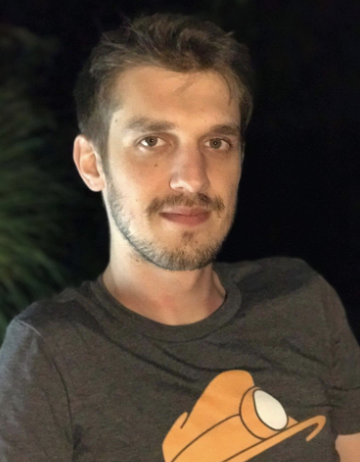 Christophe Gaudet Blavignac
Knowledge Engineering Lead
Biography
Dr. Christophe Gaudet- Blavignac is the Knowledge Engineering Lead of the GDHUB.
He is trained as physician and computer scientist, and completed a PhD in Global Health about medical semantics and interoperability at the University of Geneva.
He is physician in charge of medical semantics in the Division of Medical Information Sciences (SIMED) in the Geneva University Hospital. He is also part of the European Federation for Medical Informatics (EFMI) council as the academic representative of institutional members.
He is interested in interoperability, semantics, data in healthcare, natural language processing and standardization aiming at better use and reuse of clinical data.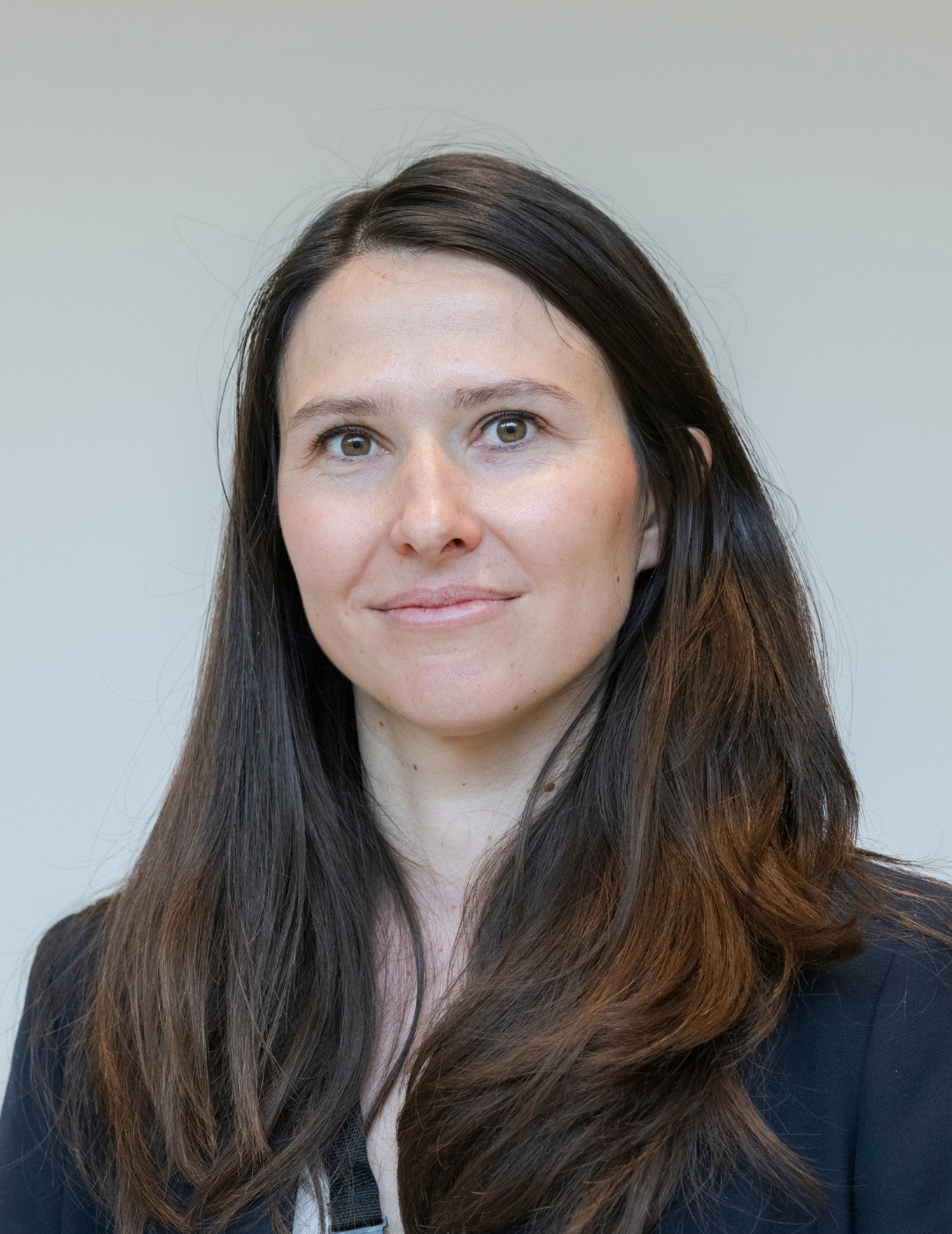 Biography
Sophie Delaigue is a dermatologist and infectiologist with clinical experience in tropical environments. Comfortable working in a multicultural and international environment, Sophie has developed expertise in telemedicine, both research and operational. As part of the MSF's telemedicine programme since its creation in 2016, she has coordinated clinical cases, built the pool of external specialists, and advised on programme management and tool development. Sophie has a Master's degree in Public Health and Development from the University of Aix Marseille and has worked as a Neglected Tropical Diseases Focal Point for PAHO/WHO in Haiti and as an Infectious Diseases Advisor for the World Bank during the COVID pandemic. Sophie is currently working with the gdhub to support the creation of evidence knowledge to guide the implementation of digital health, and to manage communities of practice.