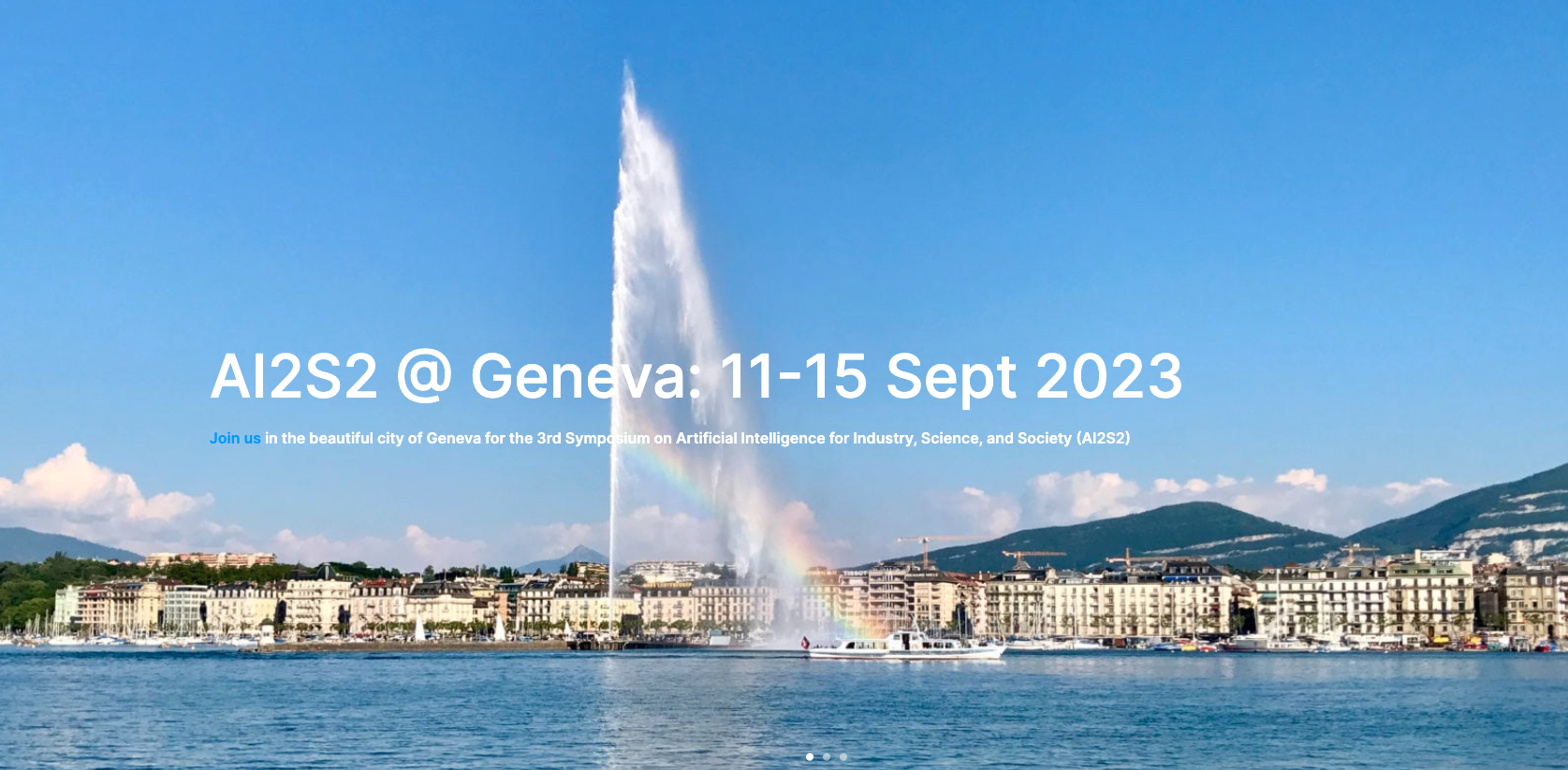 The 3rd Symposium on Artificial Intelligence for Industry, Science, and Society (AI2S2) will take place at Campus Biotech, in Geneva, from 11 to 15 September 2023.
The AI2S2 Symposium is designed to facilitate knowledge transfer on Artificial Intelligence between industry, science, and society.
The 2023 edition includes a selection of renowned speakers presenting a variety of key topics, paired with a series of sessions focused on panel discussions with invited experts and audience interactions.
Registration is free of charge but is moderated, to ensure the presence of a diverse and relevant audience.  Registration is also day-by-day, thus you can decide to attend the full event or participate in only specific days as best matches your interests.