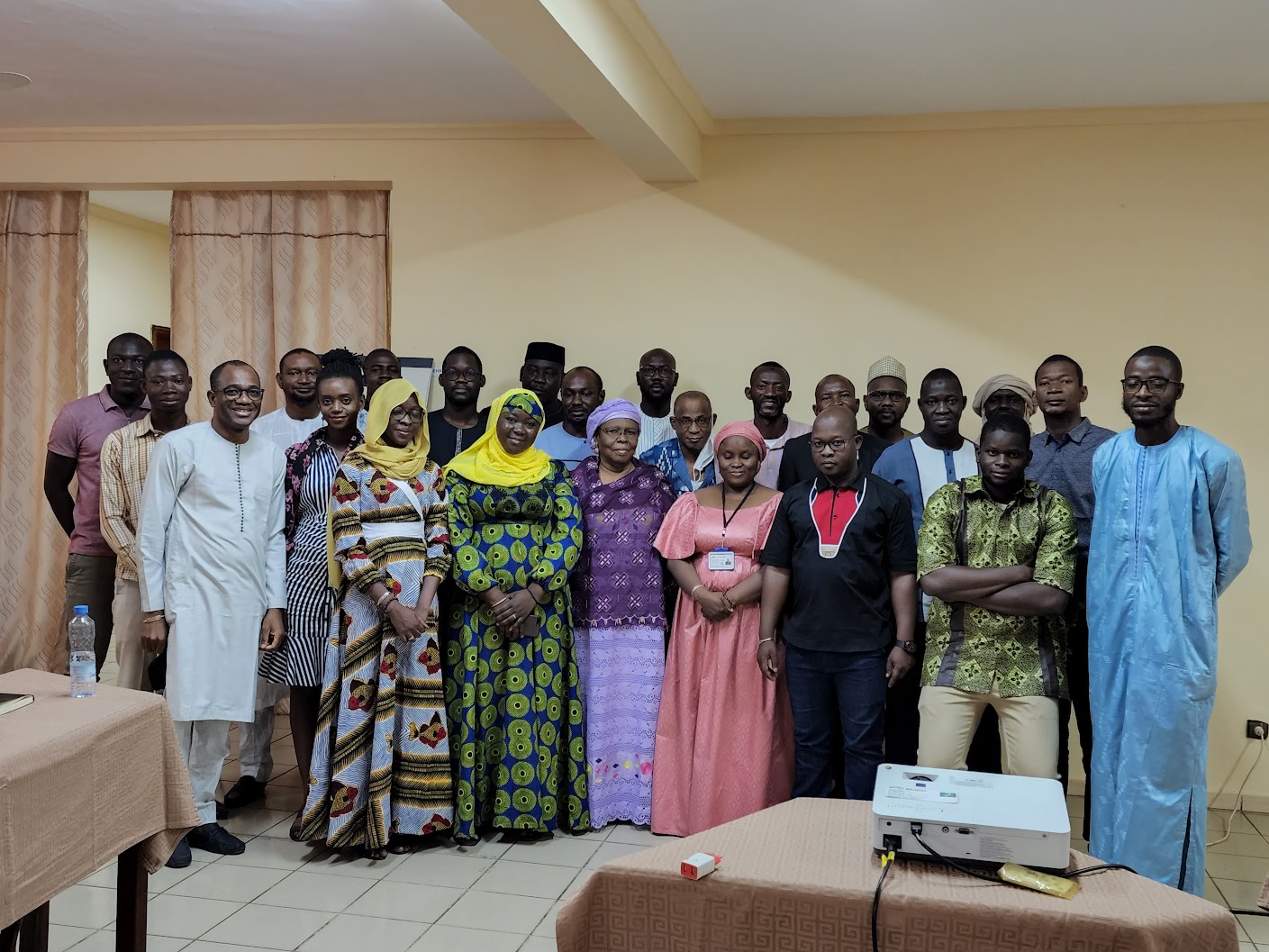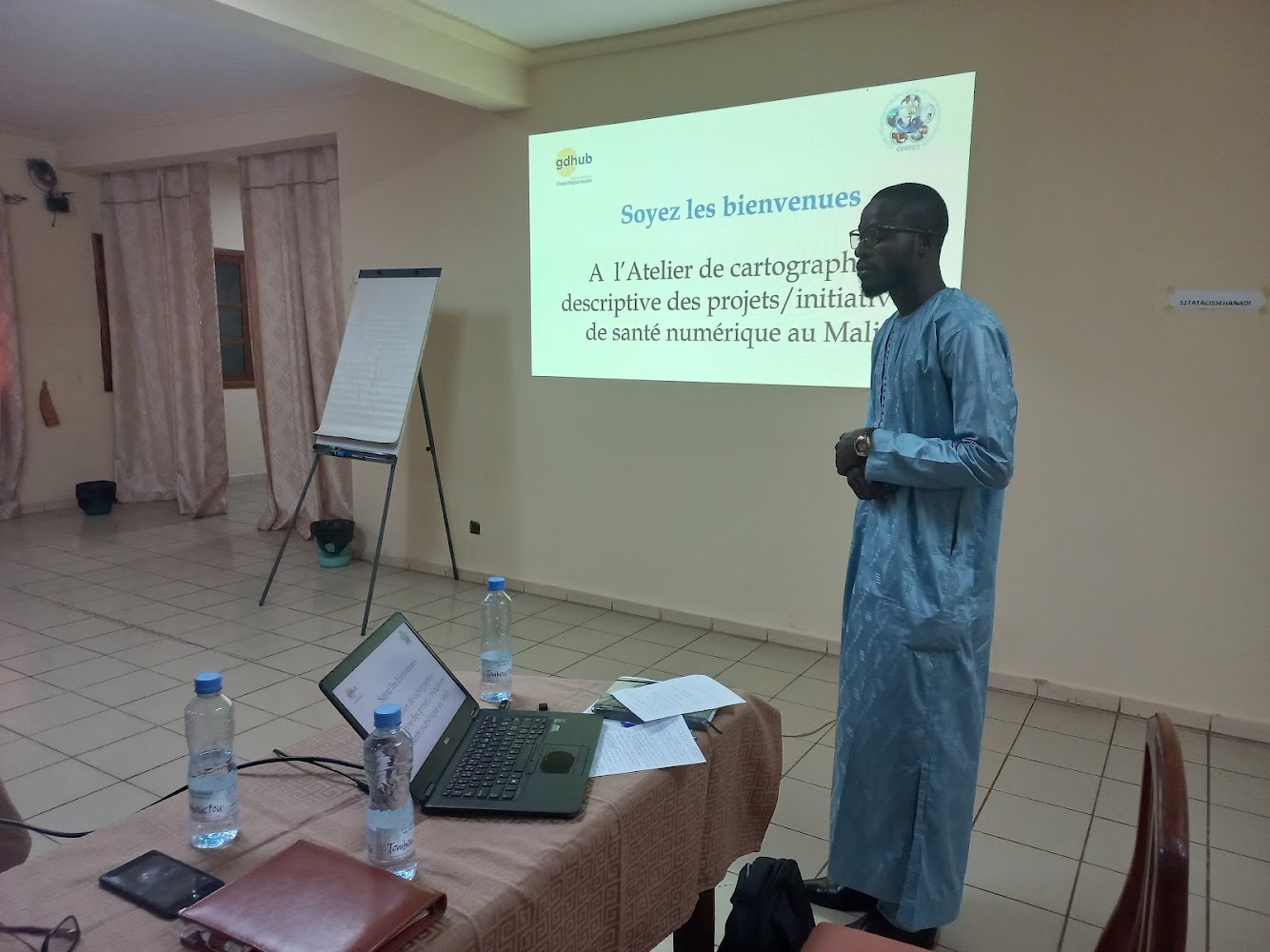 As part of the gdhub's work in accompanying the complex digital transformation in healthcare and contributing to the defragmentation of the digital health space, regional offices are being established outside of Europe to collect knowledge on the local e-health landscape and create a mapping of interventions, stakeholders, and other related information.
After first workshops by the local team in Nepal last month, the team in Mali has now kicked-off their local project as well, with a workshop in Bamako on 26 May organized by CERTES (Centre d'Expertise et de Recherche en Télémédecine et E-Santé) and led by Professor Cheik Oumar Bagayoko and Dr. Mahmoud Cissé. The workshop aimed to map the current digital health ecosystem in the country, including organizations, people and tools involved. As CERTES had already been working on mapping the local digital health ecosystem, this workshop allowed to gain additional knowledge from stakeholders of other organizations.
Over 30 participants coming from different governmental and other organizations such as incubators, NGOs, and start-ups were involved and identified over 30 organizations, 16 tools and 6 projects leveraging digital health in Mali. A follow-up workshop validating these results is planned for this month.
If you want to stay up to date and learn more about the work of the gdhub globally, in Nepal or in Switzerland, subscribe to the gdhub newsletter by registering here: gdhub Newsletter., or follow us on LinkedIn, or Twitter.