Partner Workshop
Digital Health Ecosystem Mapping – Partner Workshop
Digital Health Ecosystem Mapping – Partner Workshop
Digital Health Ecosystem Mapping – Partner Workshop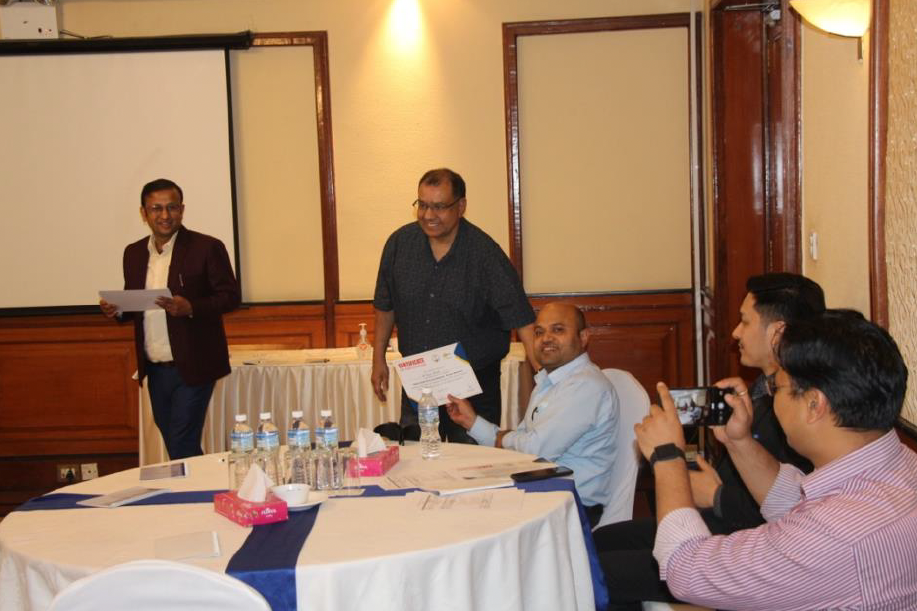 Digital Health Ecosystem Mapping – Partner Workshop
Through three workstreams, the gdhub aims to accompany the complex digital transformation in healthcare and to contribute to the defragmentation of the digital health space. As part of this work, regional offices are being established outside of Europe to collect knowledge on the local e-health landscape and create a mapping of interventions, stakeholders, and other related information. This information will primarily feed into the insights finder workstream but will ultimately have an impact on the collaboration enhancer and the policy catalyst as well.
The recently established Nepal office was the first to kick off their local project work with the "Digital Health Ecosystem Mapping – Partner Workshop" on the 29th and 30th of April in Kathmandu. 30 participants from various institutions took part in the workshop, which was organized by the eHealth and Telemedicine Program, B.P. Koirala Institute of Health Sciences and opened by Prof. Dr. Narendra Bhatta, Focal Person, eHealth and Telemedicine Program, BPKIHS and Head, Department of Pulmonology, Critical Care and Sleep Medicine.
The workshop aimed to share, present, validate, complete, and fine-tune an initial stakeholder and project mapping. Additional goals included the engagement of stakeholders in gdhub activities and a mapping of informational needs of stakeholder groups with the aim to bridge the gap between different stakeholders of digital health in Nepal and identify key challenges faced by them alongside means to address and mitigate them.
The workshop identified four main areas of work of stakeholders in the country's e-health ecosystem:
EHR/EMR (Electronic Health Records)
Telemedicine
Health insurance
Digital Health Literacy
The local team of the gdhub in Nepal, including Prof. Dr. Bhatta and Dr. Pramendra Prasad Gupta as well as Mr. Rakesh Kumar Das and Mr. Anish Bhattarai, are motivated by the potential of digital health to address health system challenges in landlocked, rural Nepal, such as lack of physical access to healthcare.
Dr. Pramendra Prasad Gupta, Medical Coordinator, eHealth and Telemedicine Program, BPKIHS, gdhub Nepal Coordinator and Associate Professor, Department of General Practice and Emergency Medicine, BPKIHS, who led through the workshop explains: "Digital health takes healthcare closer to the people and we can quickly reach more people from underserved groups. Digitalization enables us to replace the "one-to-one" care model with the "one-to-many" model, which is a remedy for lack of infrastructure, shortages of healthcare professionals, and transportation costs, besides many more advantages."
If you want to stay up to date and learn more about the work of the gdhub globally, in Nepal or in Switzerland, follow us on LinkedIn, Twitter, or subscribe to the gdhub newsletter by registering here: gdhub Newsletter.